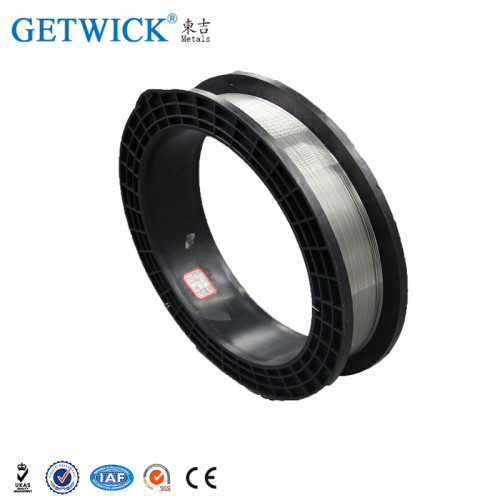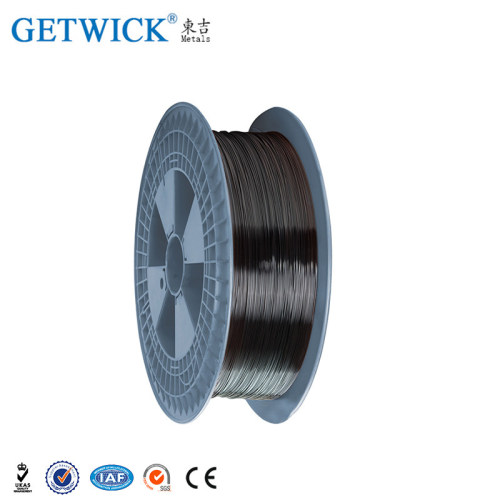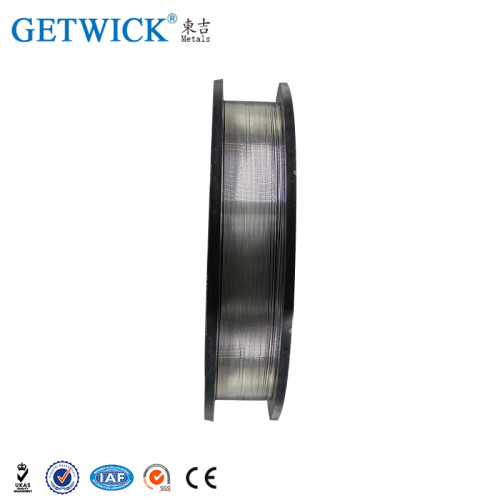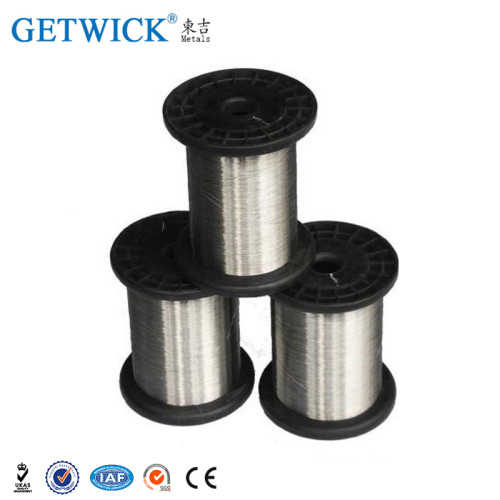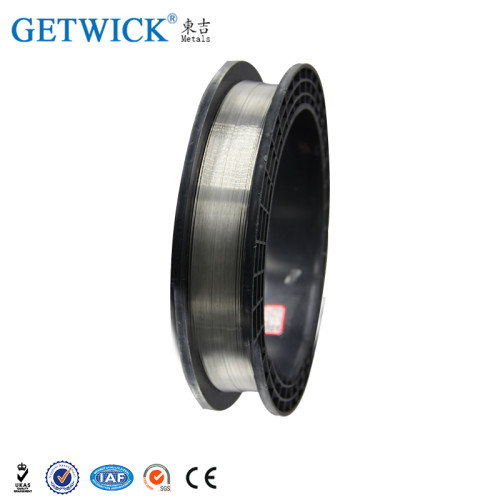 Fuente de fábrica Ti Ni alambre de aleación de memoria de forma
propiedad
Material

Ni-Ti
Pureza

99.6
Nombre de la marca

getwick
Densidad

4.51
Solicitud

industria médica
Proceso de dar un título

ISO 9001
Descripción
Ti Ni shape memory alloy wire
Name

Grade

Transformation Temperature AF

Form

Standard

Shape Memory Nitinol Alloy

Ti-Ni-01

20 °C~ 40 °C

Wire,

bar

plate

Customer specified or

Industry standard

Ti-Ni-02

45 °C~ 90 °C

Superelastic Nitinol Alloy

TiNi-SS

-5 °C~ 5 °C

Low Temperature Superelastic Nitinol Alloy

TN3

-5°C~ -15°C

-20°C~ -30°C

TNC

Medical Nitinol Alloy

TiNi-SS

33 ± 3 °C

ASTM F2063

Narrow Hysteresis Nitinol Alloy

Ti-Ni-Cu

As-Ms ≤ 5 °C

Wire, bar
Surface State Options:
Black oxide surface

As cleaned surface

Medical grade polished surface

Centerless ground surface
Nitinol Wire Application

1) Machinery: Robot, thermal valves, fittings.
2) Electronics: Automatic regulator, fire alarm, thermostat switch, circuit connector,
3) Medical: dental fixtures
4) Aerospace: antenna, doors and windows open and close automatically.
5) Energy development: Solar windsurfing.
6) Transportation car radiator windsurfing automatic switch
7) Eyeglass frames